Solar Panel and PV Racks Producer
On this Site You Will Read About
Information about leader in solar market
AKCOME producer of HJT solar panels
Established in 2006, the AKCOME Group, as one of the leading integrated service groups in China, is headquartered in UN-Habitat Model City – Zhangjiagang, Jiangsu Province. Employing over 3,500 employees and having over 300 branches, it is a dynamically developing capital group in photovoltaics. It produces HJT (NTYPE) and PERC panels.
AKCOME Technology
The subsidiary company AKCOME Technology (002610) was listed on the Shenzhen Stock Exchange in 2011. In 2018 it was ranked 476th in the ranking of Chinese private enterprises Top 500 and 57th in the Global New Energy Top 500 ranking. key provinces and municipalities throughout China and the sales network covers over 80 countries (in Poland eprad.pl ) and regions around the world. The latest achievement of ACKOME is a completely new factory that produces HJT solar panels.
Innovative Producer
The company has established research institutes and innovation platforms for new technologies, with over 300 technical patents and over 100 recognized awards at home and abroad. AKCOME Optronics produces HJT photovoltaic panels, which are double glass, bifacial and non-flammable.
Efficiency - measured by the efficiency of cells and entire modules - Awesome 98.5%
Execution - use of double glass and half-cut or Shingled - One of Best in PV Market 95%
Profitability - price-quality ratio, very profitable solar panel- High Value For Money 93%
Mounting - Durable half-cut or shingled with glass-glass frame - Useful and easy to install solar panels 92%
Advantages of AKCOME HJT Solar Panels
Best in Class PERC AND HJT
The Best Premium Solar Panels in HJT technology. Hi-Chaser Series have achieved a record power production, more than 90% after 30 years. Additional AKCOME ensures 25 years of product Warranty what is one of the best results in the photovoltaic market.
AKCOME HJT 144 Cells 455-475W
N-Type 9BB HALF-CUT BIFACIAL DOUBLE GLASS MODULE
AKCOME HJT 120 Cells Shingled 410W
N-Type Shingled BIFACIAL DOUBLE GLASS MODULE
AKCOME HJT 1144 Cells Shingled 510W
N-Type Shingled BIFACIAL DOUBLE GLASS MODUL
AKCOME Solar Roof Installation
Agriculture Installation ACOME
Utility Hybrid Installation Solar & Wind
Utility Solar Farm AKCOME
AKCOME Panels Performance
As a leading one-stop supplier for the production of new energy, the AKCOME Group is committed to producing accessories for photovoltaic modules such as photovoltaic (PV) frames and profiles, HJT high-efficiency cells, etc. The group also produces complete sets of equipment for the installation of bifacial photovoltaic panels and system brackets designed for photovoltaic power plants and photovoltaic farms. The efficiency of the AKCOME series of photovoltaic cells is 24.7% and the efficiency of Shinegled photovoltaic panels is 22.71%. The high efficiency consists of double-sided silicon cells with high bifaciality at the level of 85%. Additionally, the temperature coefficient at one of the lowest levels in the world is only 0.24% / ℃. Technologically advanced silicon wafers at HJT AKCOME:
iCELL 158.75
iCELL 166
iCELL 182
iCELL 210
they additionally increase the possibilities of PV panels in the iPower Platinum MBB (Multi Bus Bar) and iPower Black Hurricane shingled series.
A wide range of cell sizes and their number in HJT modules. It perfectly matches the power of the HJT photovoltaic panel to the type of project (DOM, Firma or FARMA Photovoltaic).
The Platinum Half Cut series, Double Glass AkCome Bifacial Panels, provides three cell sizes: 158.75mm, 166mm, 182mm with power from 365W up to 570W.
The Black Hurricane Shingled series, Double Glass AKCome modules, is also to have three cell sizes 158.75mm, 166mm, 182mm with a higher power in the range 375W to 620W.
Construction of AKCOME panels
AKCOME solar modules:
SK8610HDGDC- (166) – (9BB) – (1791 × 1048 × 30) – (375-395)
SK8612HDGDC- (166) – (9BB) – (2132 × 1048 × 30) – (455-475)
Reversible cut Series Advantages:
Fire class A
The ability to adapt to harsh environmental conditions
It consists of double glass
Outstanding anti-PID performance
30-year power guarantee for 30-year outdoor operation, higher than conventional P-type solar panel
The bifacial module has light transmittance to ensure efficiency, it is an advanced solution to produce more energy, capture light and elegant appearance
1500V DC maximum system voltage – excellent insulation and lower total cost of the PV system
Warranty Munich RE
Specialization in the production of frames for photovoltaic changes
Use of AKCOME solar panels in business installations
In installations with a capacity of over 30kWp, the profitability of the investment is of particular importance. AKCOME modules in combination with a SolarEdge or Kehua inverter will pay for itself up to 6 years. Insurance, lending, and leasing are easier to obtain and balance with high-performance, two-sided, zero LID, and zero PID modules. Higher quality guarantees lower service costs and noticeably higher production in terms of months and years.
Solar Panels for Farmers and Breeders
For farms and poultry, pig, cattle, and pond owners, a photovoltaic installation must be cost-effective and durable. AKCOME provides it thanks to its resistance to salt spray, ammonia, and increased resistance to moisture. 50kWp sets on poultry farms are an ideal ratio of return on investment up to 5 years, taking into account local funding, government programs, or tax relief. Glass Glass photovoltaic panels are the most rational choice in difficult working conditions.
Technology in AKCOME HJT Solar Panels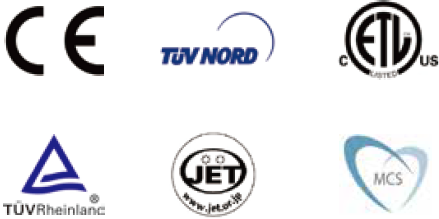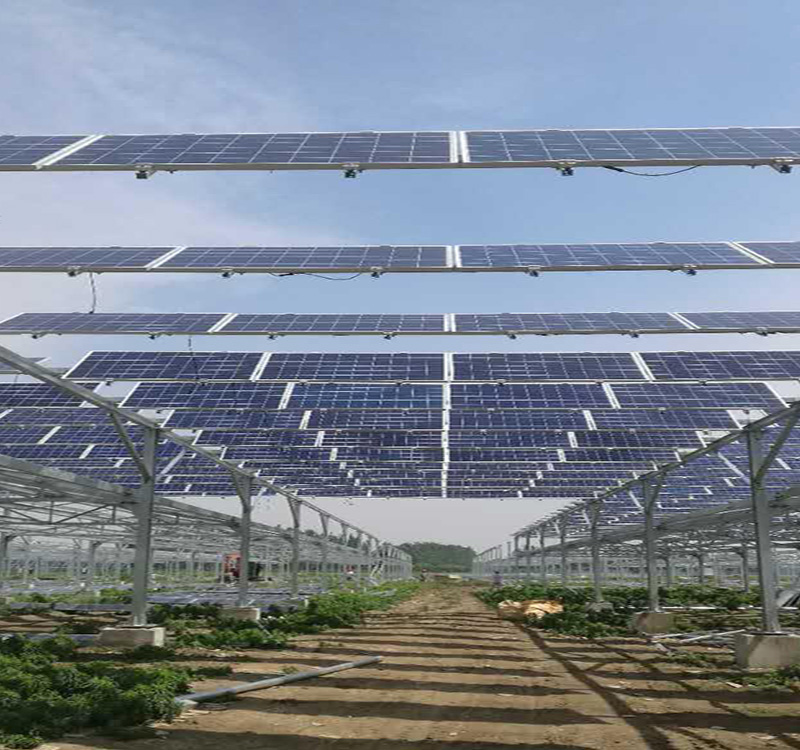 Easy to install solar panels
AKCOME photovoltaic modules are adapted to all available assembly systems(AKCOME is solar racks producer as well). Rigid, thick 30 mm frame with double solar glass and bifacial cells is suitable for roof and ground assembly, carports and elevation. The high efficiency of AKCOME panels allows you to get up to 40% more energy from the same surface. An additional advantage of AKCOME is that it produces both bifacial photovoltaic structures and HJT modules.
SK6612 Chaser G1 / 144P 425W-440W series
AKCOME HJT SHINGLED 470W series
AKCOME HJT SHINGLED 620W series
Record Efficient Photovoltaic Panel HJT
SK6610 Chaser G1 / 120P 355W-375W and SK6612 Series Chaser G1 / 144P 425W-440W
Highly efficient HJT Photovoltaic Panel, which is also double-sided (Bifacial), made in N-Type technology and double-glass (glass-glass). Additional extremely low temperature coefficient of -0.24% / ℃.
AKCOME sales and distribution Solar Panels