Solar Panel and Solar Cell Producer
On this Site You Will Read About
Advance and innovate Manufacturer
HUASUN producer of HJT solar panels
HuaSun entered into the solar PV industry with product innovations and optimized power-cost ratio with record-breaking heteroJunction technologies.
HuaSun will be recognized as the world's most valuable solar
technology company in HJT and its related technology. The ability to develop and innovate will turn into massive production and applications with HuaSun products, with the added value to our global partners, makes HuaSun becoming a leader in the HJT field.
HUASUN Technology
HJT technology is currently the best option to increase efficiency and power output to their highest levels in the solar industry. HJT combines the best qualities of crystalline silicon with those from amorphous silicon thin-film to produce a high-power hybrid cell that surpasses the performance of the industry's current technology, PERC. Secondly, it is very low LCOEs (Levelized Cost of Energy) potentials for HJT-based PV system in the near future.
Innovative Solar Panel Manufacturer
HuaSun has the world-leading team in HJT solar cell R&D as well as manufacturing, with over 8 years of experience in HJT cell research and massive production to create a high-performance HJT solar module.
The company has applied collective knowledge to bring advanced smart manufacturing within an ISO 9001 certified facility, aiming to produce the most efficient, qualified, and cost-efficient HJT products to clients all over the world.
HuaSun Quality Solar Modules
The source of materials that HuaSuan choose are from reliable domestic and overseas partners, providing quality beyond the industry standards.
From the glass and the backsheet to the inside of HJT solar panels, everything of the material was picked carefully to produce the definitely best HJT solar panels, giving our customers the quality they deserve. That's why HuaSuan HJT solar panels have the industry-leading performance warranty, which is the degradation at 99% at the first year, after 2nd year 0.37% annual degradation to year 30 from the beginning.
Efficiency - measured by the efficiency of cells and entire modules - Awesome 99.5%
Production - use of double glass and half-cut - Hi tech productions lines with top equipment's 98
Profitability - price-quality ratio, very profitable solar panel- High Value For Money 95%
Mounting - Durable half-cut with glass-glass frame - Useful and easy to install solar panels 93%
Advantages of HuaSun Solar Panels
Most Advance HJT Manufacturer
MEET THE Himalaya Solar Panels
The Best Premium Solar Modules and CELLS in HJT technology. Himalaya Bifi Series have highest power production, with high efficiency cells M6 24,5%. Additional HuaSun ensures 15 years of product Warranty what is one of the best results in the photovoltaic market.
Heterojunction Solar Cell
High-Performance with N-type Wafers HS-9BB-M6 HJT Solar Cell is a superior and new high-performance generation of N-type wafers solar cell that generates energy from both sides.
Combines all the advantages of crystalline and thin-film solar technologies in a single hybrid structure. This provides one of the most effective cell passivations on the market for high levels of power and efficiency even in hot climates.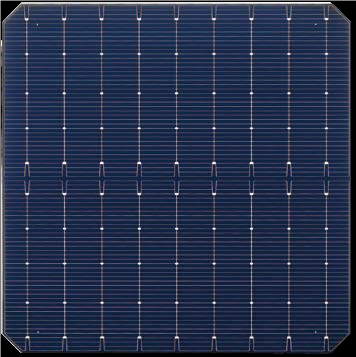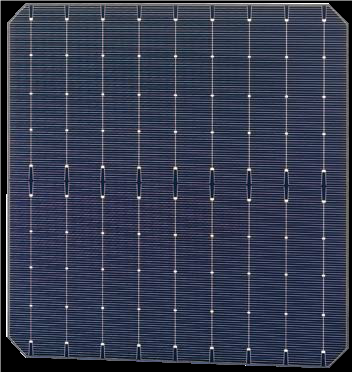 HUASUN Solar Panels Performance
As a most innovative and reliable supplier for the production of new energy, the HuaSun is producing Heterjunction N-type wafers solar cells and HJT high-efficiency solar panels.
Key Figures of Huasun
70+ Industry Top Talent and a high-level intelligent R&D team.
25.26% Cell Efficiency reach thanks to leading in market R&D. This is a world record for m6 size HJT solar cell, certified by German ISFH.
10 GW capacity in the next 5 years. 
30% efficiency for solar cells made with state of art technology HJT and Perovskite thins layers. 
The efficiency of the HuaSun solar cells is 24.5% and the efficiency solar panel HJT Himalaya series is 21.91%. When we add in addition double-sided heterojunction cells with high bifaciality at the level of 92%, we will achieve a perfect solar panel.
The super low-temperature coefficient in HuaSun modules is only 0.26% / ℃.
Own produced technologically advanced with n-type wafers  HJT Cells:
plus half-cut technology and Multi BB 9 and MBB12.
A wide range of HJT modules gives the various options of use in:
residential
commercial
utility-scale
agriculture 
special like floating project
The Himalaya Bifi series with Half-Cut, Double Glass HuaSun Bifacial PV Panels, provides two standard size M6:
120 Cell 375W up to 395W
and
144 Cell 450W up to 470W
For special demand in the pipeline are the next two modules:
Bifacial HJT 132 Half Cell Solar Panel with power from 410W up to 420 W
and
Bifacial HJT 156 Half Cell PV Module with power from 485W-505W.
Construction of HUASUN solar panels
Huasun solar modules:
HS-B120DS Series  (HJT Mono 166x83mm) – (12BB) – (1755 × 1038 × 30) – (DS375W-DS395W)
HS-B144DS Series  (HJT Mono 166x83mm) – (12BB) – (2094× 1038 × 30) – (DS450W-DS470W)
HS-B156DS Series  (HJT Mono 166x83mm) – (12BB) – (2269 × 1038 × 30) – (DS375W-DS395W)
HS-B132DS Series  (HJT Mono 166x83mm) – (12BB) – (1925 × 1038 × 30) – (DS375W-DS395W)
Himalaya Series Advantages:
Fire class A
High Energy Yield even in harsh environmental conditions
Glass-Glass frame
Best anti-PID and LID protection
30-year power guarantee
After 30-years outdoor work low power lost 
The bifacial module with high bifaciality >92%
1500V DC maximum system voltage – excellent insulation and lower total cost of the PV system
Super 12MBB Half-cut solution
Extreme Power  Efficiency Solar Module up to 21.95%
Use of HuaSun solar panels in business installations
The perfect choice for reliable and high-power commercial installation on the roof or on the ground. Perfect match with all inverters on market especially Kehua Tech, SolarEdge, Growatt or SMA. Glass-glass construction combines with fire protection class A, gives the best-in-market anti-fire solution. Bifiaciality index up to 92% on ground installation can produce up to 35% more power. Special abilities of HJT cell let Himalaya HuaSun Panel work in low light, like cities pollutions, ensuring maximum production. 
Solar Panels for Utility-Scale Project
HuaSun have a perfect long term ROI index thanks to:
long warranty
high quality 
glass-glass construction
HJT bifacial cells
highest Energy Yield
very low-temperature coefficient 
High Tempered Glass with 93.8% light transmittance
POE Encapsulation
Technology in HuaSun HJT Solar Panels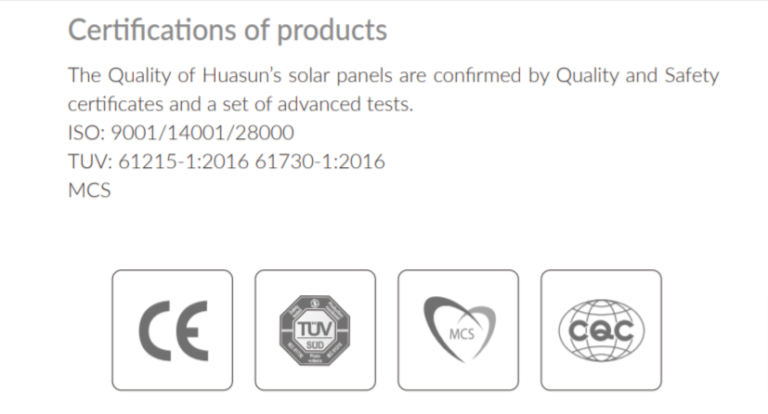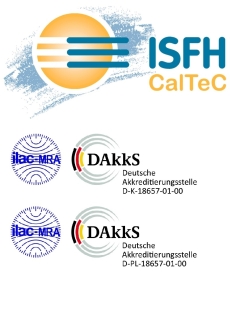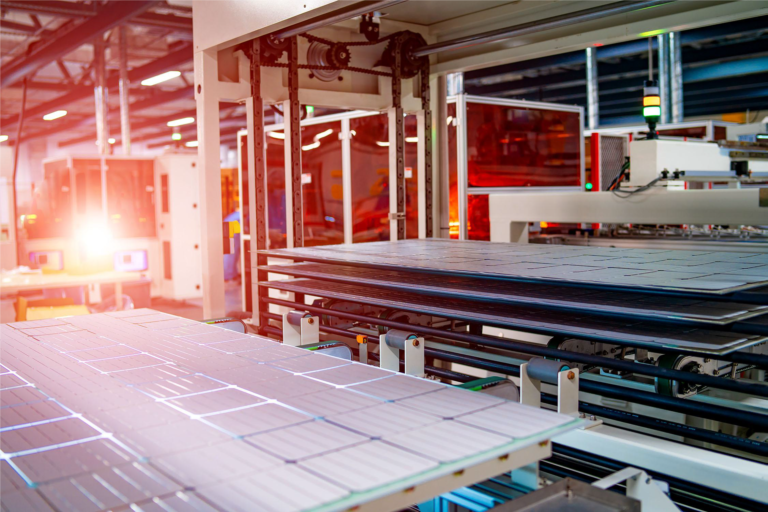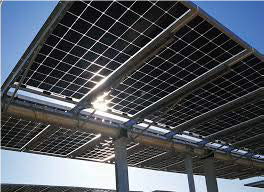 Easy to install solar panels
State-of-the-art solar module construction helps as well easy and safe install HuaSun Himalaya Bifi Series. 30mm glass-glass frame plus standards module size gives various installation options for any EPC and solar farms projects company.
HS-B120DS 375W-395W Himalaya Bifi Series
HS-B144DS 450W-470W Himalaya Bifi Series
HS-B132DS 410W-430W Himalaya Bifi Series
HS-B156DS 485W-505W Himalaya Bifi Series
World Record Efficiency M6 HJT Solar CELL
Certified by German Fraunhofer Institute best world efficiency of heterojunction solar cell 25.26%.
HUASUN sales and distribution Solar Panels